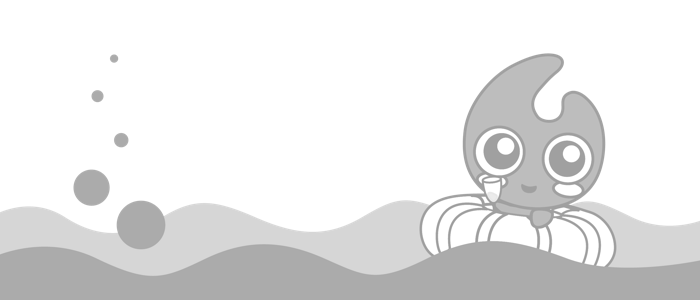 【酒中珍品 醬香之尊 – 貴州珍酒 Guizhou Zhenjiu】
珍酒 - 醬香型白酒之尊,傳承經典釀造工藝,享受優質醬酒的極致品味。探索中國白酒珍酒的獨特醬香型,由創立於1975年的品牌專注傳承,以傳統工藝釀造。珍十五和珍三十,代表高檔年份酒系列,帶您進入酒香的世界。
Read More 🔽
Chinese Baijiu is classified by aroma type, with the Maotai-flavor liquors (醬香型白酒) being renowned worldwide. It has a full-bodied texture, rich levels of spices and fermented bean flavor, and a long-lasting aftertaste. Due to the unique and strict requirements of the brewing process and ecological environment, especially for top-tier products, the Maotai-flavor liquor is in high demand in the Chinese market. The freshly distilled new wine has a spicy taste and more impurities, but after long-term aging, the impurities evaporate, and the wine becomes more mellow and aromatic. Time is the key to delicious white wine, and the value of old wine is self-evident.
Established in 1975, the Zhenjiu brand deeply understands the essence of Chinese wine culture and inherits the great aspirations of famous people, dedicated to making more people drink high-quality liquors.
Zhenjiu is produced in Zunyi City, Guizhou Province, where the local climate forms a unique microbiological environment for brewing white wine. They carefully brew using traditional sauce fragrance brewing techniques, selecting their own organically grown local red sorghum, wheat, and Chishui River groundwater as raw materials. At the same time, they use the technique of adding aged Baijiu to new one and carefully store it in selected clay jars to make it more fragrant over time. The Zhen 15 and Zhen 30 are both representative works of Zhenjiu's high-end vintage wine series.
Zhenjiu Zhen 15 is a classic work in the Zhenjiu series, adhering to traditional brewing process, including "one-two-nine-eight-seven" and "four-high-two-long" techniques. It has a prominent sauce fragrance, elegant aged aroma, delicate and mellow taste, long-lasting aftertaste, and a persistent fragrance in an empty cup. When drinking, it is sweet and refreshing, and after drinking, the mind is clear and the body is refreshed, showcasing the brand's exquisite brewing techniques.
Zhenjiu Zhen 30 is an exclusive work in Zhenjiu's high-end vintage wine series. It is brewed with pure grain and authentic ingredients, with aged wine added to new wine and carefully stored in selected clay jars, making it more fragrant over time. Zhen 30 has a slightly yellowish and transparent body, prominent sauce fragrance, elegant and pleasant aged aroma, mellow taste, long-lasting aftertaste, and a persistent fragrance in an empty cup. The high-end and atmospheric gift box packaging makes it an exclusive work in the Zhenjiu high-end vintage wine series.
With its unique traditional sauce fragrance brewing process, meticulous techniques, and high-quality raw materials, Zhenjiu has become a leader in the high-end white wine market. Whether it's the first taste of Chinese white wine or the meticulous taste of wine connoisseurs, Zhenjiu is definitely a choice not to be missed.
中國白酒以香氣類型分類,其中醬香型白酒聞名於世。其酒體醇厚,香料及豆類發酵味道層次豐富,回味悠長。由於醬酒對釀造過程及生態環境的獨特性及嚴格要求,因此醬香型白酒,尤其頂級酒品在中國白酒市場中供不應求。剛蒸餾的新酒味道辛辣,雜味較多;長時間陳年後雜味揮發,酒感香氣漸變醇和,時間就是美味白酒的關鍵,老酒的價值不言而喻。
創建於1975年,珍酒品牌深悉中國酒文化精髓,傳承偉人宏願,致力讓更多人喝上優質醬酒。
珍酒生產於貴州省遵義市,當地氣候形成釀造白酒所需的獨特微生物環境。選用自家培養本地紅纓子有機糯高粱、小麥及赤水河地下水為原料,以傳統醬香釀造工藝精心釀造而成。同時,其以酒勾酒,精選陶壇儲存,歷久彌香。珍酒主打的珍十五和珍三十,皆是珍酒高檔年份酒系列中的代表作。
珍酒·珍十五是珍酒系列中的經典之作,堅守秉承一二九八七 、四高兩長等傳統醬香釀造工藝流程釀酒。珍十五醬香突出、陳香幽雅、細膩圓潤、回味悠長、具空杯留香持久的風格。飲用時甘甜爽口,飲後神清氣爽,可見品牌釀酒技法之精妙。
珍酒·珍三十是珍酒高檔年份酒系列尊享之作。純糧釀造、真材實料,以酒勾酒,精選陶壇儲存,歷久彌香。珍三十酒體微黃透明、醬香突出、陳香優雅怡人、口感醇和、回味悠長、空杯留香。禮盒包裝高端大氣,是珍酒高檔年份酒系列尊享之作。
珍酒以其獨特的傳統醬香釀造工藝、精益求精的技術及高質量原材料,成為了高檔白酒市場中的佼佼者。不論是初品嚐中國白酒,還是老饕間的細味,珍酒絕對是不容錯過的選擇。
製酒特色
水源
赤水河水質純淨甘洌,豐富礦物質有效促進釀酒必須的微生物反應,造就珍酒甘甜爽口的獨有口感。
氣候
遵義市位處中亞熱帶區域,雨水充沛,年均氣溫15度。濕潤清涼的氣候特別適合中國白酒所需的微生物繁衍
红纓子有機糯高粱
此品種的支鏈澱粉比例高,能經受醬酒所需的多次長時間翻造及蒸煮,成酒酒質極佳
陶壇陳年
陶壇透氣良好而不滲漏,用以熟成白酒可讓酒越陳越香,老酒味道更高雅清香
一二九八七 傳統大曲工藝
一年一個周期

二次投料

九次蒸煮

八次發酵

七次取酒