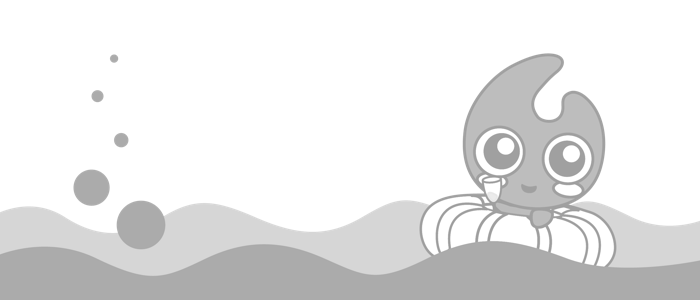 【軒尼詩 干邑白蘭地 - Hennessy Cognac Brandy The Grand Enjoyment】
【軒尼詩 V.S.O.P NBA 2023 限量版 見證兩大品牌動感魅力】
Read More 🔽
軒尼詩V.S.O.P NBA 2023限量版:全球首款NBA官方烈酒合作夥伴
軒尼詩和全球知名的美國職業籃球聯賽NBA擴展了全球合作夥伴關係,成為首家全球NBA官方烈酒合作夥伴,並為這個賽季推出全新、充滿活力的限量版。
軒尼詩V.S.O.P的獨特之處在於它的多元化。作為一種以葡萄為基礎的烈酒,除了單獨飲用或加冰,還可以與新鮮水果、香料和梳打水完美地混合,而且永遠不會失去其個性和味道。
軒尼詩V.S.O.P NBA 2023限量版瓶身的設計是專為NBA球迷而設計的,融合了NBA的標誌性元素,呈現出NBA的動感、魅力和榮譽。
這款限量版瓶身經過精心製作,體現了軒尼詩對干邑白蘭地釀製過程的承諾和傳統,同時展現了NBA對經典籃球文化的追求。酒液由軒尼詩的大師級調酒師精心調製,味道上佳。
如果您是一位NBA球迷,或者是一位烈酒愛好者,軒尼詩V.S.O.P NBA 2023限量版絕對是您不容錯過的珍貴收藏,作為自己或愛好者的完美禮物。
Hennessy V.S.O.P NBA 2023 Limited Edition: The First Official NBA Spirit Partner Worldwide
Hennessy and the world-renowned National Basketball Association (NBA) have expanded their global partnership, with Hennessy becoming the first official NBA spirit partner worldwide. Celebrating this season is the new and vibrant limited edition Hennessy V.S.O.P NBA 2023.
The uniqueness of Hennessy V.S.O.P lies in its versatility. As a grape-based spirit, it can be enjoyed alone, over ice, or mixed with fresh fruits, spices, and soda while maintaining its distinct character and taste.
The limited edition Hennessy V.S.O.P NBA 2023 bottle design is inspired by NBA fans, incorporating iconic elements that capture the energy, allure, and prestige of the NBA.
The bottle is a testament to Hennessy's commitment to the traditional cognac making process and NBA's pursuit of classic basketball culture. Expertly crafted by Hennessy's master blenders, the liquid has an exceptional taste.
Whether you're an NBA fan or a spirits enthusiast, Hennessy V.S.O.P NBA 2023 Limited Edition is a precious addition to your collection or a perfect gift for yourself or a loved one.
軒尼詩是全球知名的干邑品牌,以超過 250 年的卓越釀製方法和創始人李察‧軒尼詩的征服精神為基石,成為干邑品牌中的翹楚。該品牌在 160 多個國家拓展業務,並位於法國干邑夏朗德地區的中心地帶,是區域經濟的穩固支柱和行業領導。其世代相傳的獨特釀酒過程和卓越品質,使其成為成功和屹立不倒的代表。
軒尼詩 V.S.O.P 是一款靈活的干邑,可搭配各種新鮮水果、香料、果汁和梳打水調製,並且保留其獨特風味和個性。由於干邑是以葡萄釀製而成,因此具有相當大的彈性和變化性,可以讓您品嘗到不同的口感和風味。
軒尼詩 X.O 則由百多種生命之水釀製而成,味道香濃而濃郁,包含了辛辣香味、橡木香氣和成熟水果香氣,並且具有強烈的胡椒和陳香味道,持久而細緻。軒尼詩 X.O 可以單獨飲用或與冰塊混合享用,是一款極致的干邑享受。
Hennessy Cognac is a brand that has been renowned for its exceptional distillation methods for over 250 years, making it a leader among global cognac brands. Founded on the conquering spirit of its founder, Richard Hennessy, the brand has expanded its business to more than 160 countries. Hennessy is located in the heart of the Charente region in France, where it is a solid pillar of the regional economy and an industry leader. With its generations-old unique brewing process and superior quality, it has achieved success and remains an unwavering force in the industry.
One of the notable features of Hennessy V.S.O.P is its versatile drinking style. Since cognac is made from grapes, it can be mixed with various fresh fruits, spices, juices, and soda water while still retaining its individuality and unique flavor.
On the other hand, Hennessy X.O is made from over 100 different spirits and is known for its soft, fragrant, and refined aroma. It includes spicy, oaky, and ripe fruit notes that come together to create a rich, full-bodied, and intricate taste. The strong pepper and nutmeg flavors are particularly highlighted and persist in the aftertaste. Hennessy X.O can be consumed alone or mixed with ice to create an unforgettable experience.
Hennessy is a globally renowned brand known for its exceptional quality and unique flavor. Whether it's V.S.O.P or X.O, these premium cognacs are the best choices for anyone looking to savor the beauty of cognac.