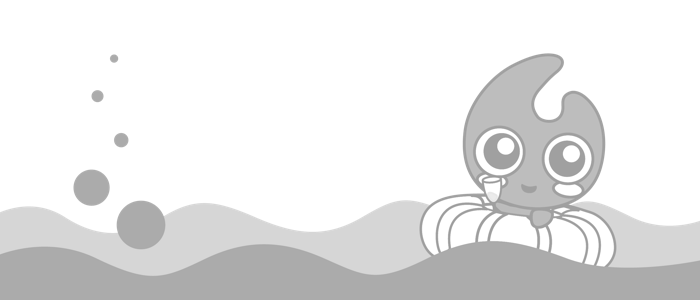 【三隻猴子的美味奧秘 – The Secret of Monkey Shoulder Whisky】
威士忌工藝之地板發麥 - 呢三隻馬騮係咩意思?
Read More 🔽
Why Isn't There Barley Whiskey? Do You Need Malt?
Whisky is a grain-based liquor, and barley is one of the key ingredients in its production. Many people wonder why there isn't barley whisky. In fact, whisky production requires starch in the grain to be converted into sugar, which serves as the raw material for yeast to produce alcohol. Starch in barley can be converted into sugar by heating or using enzymes.
However, whisky production in Scotland is subject to regulations that stipulate that only the inherent enzyme system can be used for saccharification. Barley only produces enzymes during germination. Therefore, to make whisky, germinated barley is needed. Barley needs to be soaked thoroughly to absorb water, which activates the germination process.
The traditional Scottish method of germinating barley involves placing soaked barley flat on the floor, as the heat and carbon dioxide produced during the process can affect the efficiency of germination. To ensure even germination, workers need to shovel and toss the grains for 6-7 days to release heat and carbon dioxide and avoid knotting in the sprouts. This work requires a lot of time and effort and can cause strain and fatigue to the workers' hands, leading to what is called Monkey Shoulder.
Now we can understand why there is no barley whisky. Scottish whisky-making regulations require the use of enzymes produced during barley germination for saccharification. Therefore, only germinated barley is suitable for whisky production. The process of germination is time-consuming and labor-intensive, which is one of the reasons why whisky is a precious type of liquor.
What Makes Monkey Shoulder Whisky Special?
Monkey Shoulder is a blended malt whisky made from the original whiskies of three well-known distilleries, Balvenie, Glenfiddich, and Kininvie. It has a smooth and sweet taste with notes of vanilla, honey, and nutty aromas. It is a 100% made for mixing whisky, perfect for creating cocktails.
Aside from its excellent taste, Monkey Shoulder also has a unique packaging design. The bottle features three monkeys digging malt, which is where the whisky got its name. It is a popular whisky in the market and is known for its excellent value and taste.
Choosing the right whisky is essential in making cocktails, and Monkey Shoulder is an excellent choice. It can bring a complex and rich flavor to any cocktail and blends perfectly with other ingredients.
If you love making cocktails, then Monkey Shoulder whisky is a must-try blended malt whisky. It has a unique flavor and aroma and is perfect for mixing with other ingredients, bringing more layers and richness to your drink.
為什麼沒有大麥威士忌?麥芽威士忌從哪裡來?
威士忌是一款以穀物製作的烈酒,而大麥是威士忌製作中的重要原材料之一。許多人經常問到為什麼沒有大麥威士忌?其實,威士忌製作需要使用內含的澱粉轉化為糖份,作為酵母產生酒精的原材料。大麥內的澱粉可以透過加熱或使用酵素轉化為糖份,但在蘇格蘭,威士忌的製作受到法規限制,糖化只能使用內含的酵素系統。
而大麥只有在發芽時才會產生酵素,因此,製作威士忌需要使用發芽的大麥。大麥需要經過充分浸泡吸收水份,才會激活發芽功能。蘇格蘭傳統的發麥方式是將吸飽水的大麥平置於地板上,過程產生的熱能和二氧化碳會影響發芽效益。
為了使大麥能夠均勻發芽,工人需要持續6-7天將麥粒鏟起拋高拋鬆,散出熱氣及二氧化碳,亦可避免芽部打結。這項工作需要長時間重複翻麥動作,勞累勞損到雙手舉不起來,如同猴子的手,因此被戲稱為Monkey Shoulder。
因此可以理解為何沒有大麥威士忌。由於蘇格蘭傳統製作威士忌的法規規定,只能使用大麥發芽時所產生的酵素來進行糖化,只有經過發芽的大麥才適合用來製作威士忌。而傳統發麥的過程需要耗費大量時間和勞力,也是為什麼威士忌是一種珍貴的酒類的原因之一。
Monkey Shoulder威士忌有什麼特色?
Monkey Shoulder是一款純麥威士忌,由知名的Balvenie、Glenfiddich和Kininvie三家蒸餾廠的原酒調和而成。Monkey Shoulder的口感溫和柔順,帶有明顯的甜美味道,並伴隨著香草、蜂蜜和堅果的香氣,是一款非常適合調製雞尾酒的威士忌,且具有100% Made for mixing的特點。
另外,Monkey Shoulder的包裝設計也非常有特色,瓶身鑲有三隻猴子,這正是該威士忌名稱的由來,致敬傳統蘇格蘭的地板發麥工藝。Monkey Shoulder在市場上也非常受歡迎,被譽為是一款具有優良口感和價值的威士忌。
在調製雞尾酒時,選擇適合的威士忌非常重要,而Monkey Shoulder是一款非常優秀的選擇。它能為各種雞尾酒帶來複雜而豐富的味道,並能夠與其他材料融合得非常完美。
如果您喜歡調製雞尾酒,那麼Monkey Shoulder是一款不容錯過的純麥威士忌。它帶有獨特的風味和香氣,並且非常適合與其他材料混合使用,為您的飲品帶來更多的層次感和豐富的口感體驗。